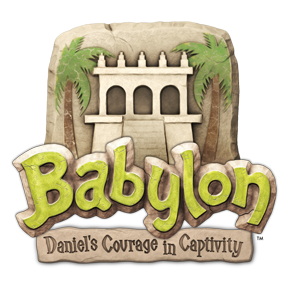 Contact: Dorcas Sampson @ Resurrection Ph: 210-260-5212 or tante_d@att.net
Liz Sampson @ St. Matthew's Ph: 210-386-5999 or ejdjcs@att.net
A summer Vacation Bible School event called Babylon will be hosted at Church of the Resurrection, 5909 Walzem Road, San Antonio TX from Monday, June 25 to Friday, June 29, 2018. Participants will step back in time at Babylon, exploring Daniel's adventures as a captive in a foreign land. Kids will participate in a memorable Bible-times Marketplace, sing catchy songs, play teamwork-building games, dig into Bible-times snacks, visit Daniel, and collect Bible Memory Makers to remind them of God's Word. Plus, everyone learns to look for evidence of God all around them through something called God Sightings. Each day concludes at Celebration—a time of upbeat worship that gets everyone involved.
Babylon will run from 8:30 a.m. to 11:30 p.m. each day. There is no cost for attendance, and registration is open to children from 4 to 12 years of age.
---
Parents, please sign up your children to participate by filling out a registration form on St. Matthew's website, or a paper form found in the Narthex. They will have a wonderful week learning about Babylon and Daniel's courage in captivity.
We need adult and teen volunteers in several capacities—please sign up to be a family leader, merchant, drama, music leader, and/or set-up/tear-down team.
Youth helpers, age 13 or older, please sign up to assist the family leaders and merchants—the young people will be put to work, but they will have fun and learn too. Young people who volunteer to help can use this week for community service hours—please annotate sign-up sheet.
There are be sign-up sheets for all positions in the church narthex.
FAMILY leaders must be available every morning all week.
Merchants can be a one-day position or the whole week. If you have a special skill, please identify that on the sign-up sheet.
drama ACTOrs—all week if possible. We need 2 male actors this year.
Set-up team will need to be at St. Matthew's in the afternoon of Sunday, June 24
tear-down team will need to be there in the afternoon of Friday, June 29.